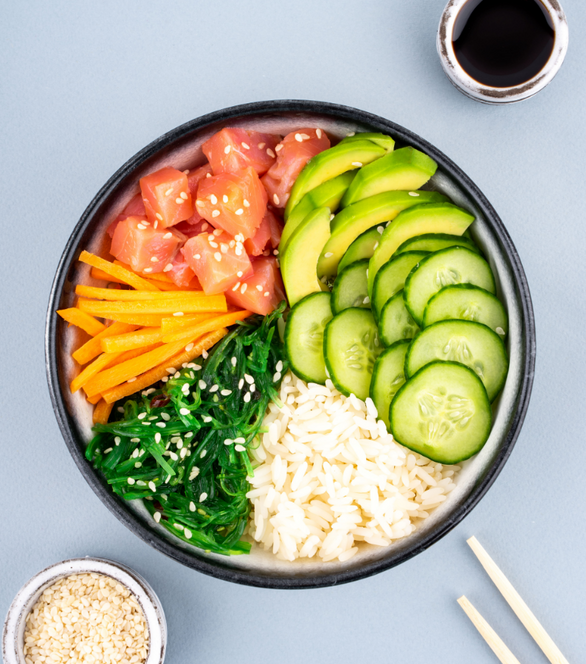 Ora King Salmon Poke Bowl Recipe
Recipes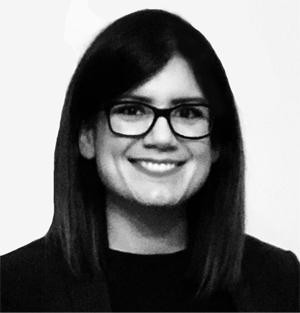 Lindsey Qualman
April 13, 2023
If you're a fan of poke bowls and are looking for a new recipe to try, look no further than our collection of sushi-grade and sashimi grade seafood! Our high-quality, sustainably farmed Ora King Salmon is one of the most popular base options. Use it to can create a delicious and healthy poke bowl that is sure to impress.
Here's a recipe that you can make in your own kitchen using ingredients that we carry on our website...all products that we also source and offer to top Bay Area restaurants. 
Ingredients:
1 lb Ora King Salmon, cut into bite-sized pieces. We also recommend our Ora King Salmon Full Sides if you're looking to feed a larger group. This recipe as it stands is meant for two hungry eaters, three eaters for a plentiful meal, or 4 for as a snack or for appetizers.
2 tbsp soy sauce
1 tbsp sesame oil
1 tbsp rice vinegar
1 tbsp honey
1 tbsp grated ginger - our all natural, fresh, and pre-sliced pickled ginger and pickled young ginger are our two top recommended favorites.
1 fresh garlic clove, minced
2 green onions or fresh scallions, sliced
1 avocado, diced - available from local farmer's market legend Brokaw Ranch! When in season, you can shop and order these perfect avocados in our produce collection. If you don't see them there, it's not peak season, but you can swap for another fruit or veggie of choice from the delicious farm fresh produce we do have available.
2 tbsp tobiko - check out our top-selling and tasty Seasoned Flying Fish Roe
1 tbsp black sesame seeds
1 cup cooked sushi-grade rice - we recommend Short-Grain Koshihikari Sushi rice because of its superior taste and performance in the kitchen. This super premium short grain rice is simply the best short grain rice grown in America. In Japan, Koshihikari is the ultimate rice and they've taken those prized Japanese seeds and planted them in the fertile soils of the Sacramento basin. This rice is the closest to the Japanese Koshihikari harvested in the famous Minami Uonuma region in Niigata prefecture. It is white and light cream in color with subtle sheen, sweetness, and silky smooth texture. Properly cooked, it has a springy texture at the core not unlike fresh pasta. 
Instructions:     
In a bowl, whisk together the soy sauce, sesame oil, rice vinegar, honey, grated ginger, and minced garlic.
Add the Ora King Salmon to the marinade and toss to coat. Cover the bowl with plastic wrap and refrigerate for at least 30 minutes, or up to 1 hour.
Once the salmon has marinated, assemble your poke bowl. Start with a base of cooked rice and then add the marinated salmon, sliced green onions, diced avocado, and tobiko.
Drizzle any remaining marinade over the top of the poke bowl and sprinkle with black sesame seeds.
Serve and enjoy your delicious and healthy Ora King Salmon poke bowl!
This poke bowl recipe is sure to impress your family and friends. The
Ora King Salmon
is rich in omega-3s and has a buttery texture that pairs perfectly with the sweet and savory marinade. And with the addition of avocado, green onions, tobiko, and black sesame seeds, this poke bowl is loaded with flavor and nutrition. Better yet, let us deliver all the ingredients that you need to make this amazing
Ora King Salmon
poke bowl at home, right to your door!