Easter Meal Ideas: Delicious Recipes Using Journeyman Barrel Smoked Ham & Berkshire Hogs Sweet Smoked Uncured Ham
Recipes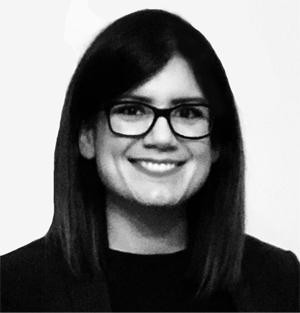 Lindsey Qualman
April 04, 2023
What are you eating for Easter? Need some inspiration? We've got you! Here are some ideas from Four Star's master chefs for delicious Easter meals, appetizers, snacks, breakfast, lunch, and brunch.
Here's our recommended lineup, all featuring our decadent Journeyman barrel smoked ham half and Berkshire hogs sweet smoked uncured ham as the centerpiece for your Easter spread:
Easter meal: Glazed Smoked Ham
Preheat your oven to 325°F (165°C).
In a small bowl, mix together 1/2 cup of honey, 1/4 cup of dijon mustard, and 1/4 cup of brown sugar. Up your cooking game with Mieli Thun honey made from nomadic beekeeping. An exquisite culinary honey that us chefs use in top kitchens all the time, but home chefs might not know as well. 
Score the smoked ham with a sharp knife, and place it in a roasting pan.
Brush the glaze over the ham, and cover it with foil.
Bake the ham for about 2 to 2.5 hours or until heated through, basting occasionally with the glaze.
Appetizer: Smoked Ham and Cheese Sliders
Preheat your oven to 375°F (190°C).
Slice a package of slider buns in half, and place the bottom half on a baking sheet.
Layer thinly sliced smoked ham, your favorite semi-soft cheese, and thinly sliced red onions on top of the slider buns. When available, our locally-sourced fresh red onions can be found online in our farm fresh produce collection. The cheese we love for this recipe is Central Coast Creamery's Holey Cow. It is one of our top chef picks! This tasty cheese is made from whole cow milk, and one of our top picks in the semi-soft cheese category. Its filled with small round openings characteristic of a Swiss cheese, but with a smooth, creamy texture and a crisp, buttery finish. It is ridiculously cheesy. Your sliders will ooze with cheesy goodness!
Place the top half of the slider buns on top, and brush with melted butter. Stepladder's slow cultured, handmade butter with a dash of sea salt is a great choice.
Bake for 10 to 15 minutes or until the cheese is melted.
Snack: Ham and Cheese Roll-Ups
Lay out slices of smoked ham on a cutting board.
Spread a layer of cream cheese on each slice of ham.
Place a slice of cheese on top of the cream cheese.
Roll up the ham tightly and slice into bite-sized pieces.
Breakfast: Ham and Cheese Omelette
Whisk together 3 eggs in a bowl and season with salt and pepper.
Heat a non-stick skillet over medium heat and add a tablespoon of butter. Stepladder Creamery's locally made, slow cultured butter has just a dash of sea salt in it, and is great for omelets because of its rich flavor. 
Pour in the egg mixture and cook until set, lifting the edges to allow the uncooked egg to flow underneath.
Place a layer of thinly sliced smoked ham and grated cheddar cheese on one half of the omelette. Our favorite cheddar for this recipe is Fiscalini's Old World Aged Cheddar. It enhances the omelet with a nutty, slightly smoky, and earthy finish.
Fold the other half of the omelette over the filling, and slide onto a plate.
Lunch: Ham and Cheese Sandwich
Spread mayonnaise on two slices of bread.
Layer thinly sliced smoked ham, cheddar cheese, lettuce, and tomato on one slice of bread. Try Shelburne Farm's 2 year-aged cheddar for the perfect slice in your sandwich or wrap. This cheese has the classic Vermont cheddar cheese profile...acid forward sharpness, some minerality, and sweetness on the back end so it pairs well with ham.
Top with the other slice of bread and cut into halves or quarters.
Brunch: Ham and Cheese Quiche
All of our ham is versatile for the above recipes. The hardest part will be deciding which tasty recipe and ham to dine on! Ham is a great protein for holidays other than Easter, so go ahead and feature it for your next dinner party or gathering. We love how the above recipes are perfect for spring, but really, you can cook them anytime. Enjoy!