Fresh Live Pink Sea Scallops: How to Easily Cook this Sushi-Grade Shellfish at Home
Meal Inspiration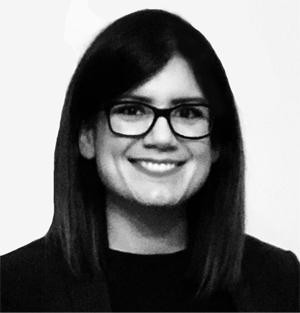 Lindsey Qualman
April 08, 2023
Introduction to Cooking with Live Pink Sea Scallops
Fresh live pink sea scallops are a true delicacy, prized for their tender meat and sweet, briny flavor. If you're lucky enough to have some on hand, you might be wondering how to prepare them at home. Fortunately, these scallops are easy to work with and require minimal preparation. Whether you're looking for a light appetizer or a main course, our pink scallops are sure to impress. Follow these simple steps to get started.
Preparation Suggestions and Easy Meal Ideas
To prepare live pink sea scallops, you have two options: steam them or serve them raw. If you choose to steam them, simply place them in a steamer basket over simmering water and cook for 3-4 minutes, or until they're opaque and just cooked through. You can then eat the whole meat inside, as these scallops don't require cleaning from the muscle like traditional fresh in-shell scallops.
Alternatively, you can shuck the scallops and serve them raw. To do this, use a sharp knife to open the shell and carefully remove the meat. Discard the guts and rinse the meat under cold water. Arrange the scallops on a platter, squeeze some fresh lime juice over them, and serve immediately. Raw scallops are a great way to showcase their delicate flavor and texture, and they pair well with a variety of sauces and garnishes.
Serve Live Pink Sea Scallops for Dinner or Special Occasions
When we have our Live Pink Sea Scallops available, you can find them in our fresh shellfish collection online to order for Bay Area home delivery. If they aren't listed on our website, it means our fisherman don't have any available at the moment. We source directly from small local fisherman, which is great to keep the industry thriving, but also means customers have to shop when opportunity strikes. It's the reason our seafood is so much fresher and unique than what you'll find that the counter.
Our live pink sea scallops come in packs of roughly 17-20 pieces per pound/order, which is enough for a light appetizer to feed four or as part of a main course for two. They're perfect for a special occasion or a fancy weeknight dinner, and they're available for online delivery in the Bay Area when we can get them. These are the same shellfish that we source for the Bay Area's top restaurants, so you're getting incredible quality that you can cook and enjoy at home. Order yours today and enjoy the taste of the ocean from the comfort of your own home. You can shop all of our fresh scallops here! Again, all of our scallops are the same yummy, tender scallops that you eat at your favorite restaurant.
Order Pink Scallops to Cook on Your Own
Live pink sea scallops are a true seafood delicacy, and they're surprisingly easy to prepare at home. Whether you choose to steam them or serve them raw, you'll love the pristine, edible meat inside these beautiful shells. Our pink scallops are available for online delivery in the Bay Area, so order yours today and enjoy a taste of the ocean from the comfort of your own kitchen.
If you're getting ready to cook some pink scallops for dinner tonight (lucky you!) we highly recommend reading our blog with the Top 5 Master Chef Tips to Prepare Amazing Live Pink Scallops at Home!