Monkfish with Lemon-Caper Sauce
Recipes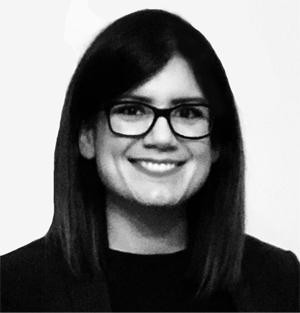 Lindsey Qualman
February 20, 2023
Looking for a delicious and easy recipe to add to your weekly seafood meal plan? Look no further than this mouthwatering Monkfish with Lemon-Caper Sauce!
This dish features tender monkfish fillets dredged in a seasoned flour mixture and seared until golden brown, then baked in the oven until perfectly cooked through. Topped with a tangy lemon-caper sauce and garnished with fresh parsley, this dish is sure to become a family favorite.
And the best part? You can find Monkfish (when our fisherman have it) and other chef-approved ingredients to enhance this recipe on our site, and get everything delivered right to your door, making it easy and convenient to shop and cook like a chef at the same time!
People often refer to monkfish as the poor man's lobster. To us, this is just another way of saying that monkfish is so good it rivals the taste and texture of lobster. Making it an excellent new fish to try. Especially if you are a lobster lover, we really suggest giving monkish a go.
Ingredients:
1 lb monkfish*
1/4 cup all-purpose flour
Cracked Sea Salt and Pepper
2 tbsp unsalted butter
2 tbsp high quality extra virgin olive oil (EVOO)
2 garlic cloves, minced
1/2 cup white wine
1/4 cup chicken bone broth**
1 tbsp capers
1 tbsp fresh lemon juice***
1 tbsp chopped fresh parsley
*Monkfish Note: If you can't find monkfish, you can use another firm white fish such as our cod or halibut instead.
**Chicken Bone Broth Note: If your prefer, you can use our Whitefish Bone Broth or Lobster Stock
***Fresh Lemon Note: Juice from fresh lemons is ideal. Good options are Eureka Lemons or Meyer Lemons, sourced from local farmer's markets. Zest the lemon (especially for Meyers) and save to sprinkle on top at the very end if desired.
Instructions:
Preheat the oven to 375°F.
Rinse the monkfish fillet and pat dry with paper towels.
Cut the monkfish fillet into serving-sized pieces. In a shallow dish, combine the flour, salt, and pepper. Dredge the monkfish pieces in the flour mixture and shake off any excess.
In a large skillet, heat the butter and olive oil over medium heat. Add the monkfish pieces to the skillet and cook until golden brown, about 2 minutes per side. Transfer the skillet to the preheated oven and bake for 10 to 12 minutes, or until the monkfish is cooked through.
Remove the skillet from the oven and transfer the monkfish to a serving platter. In the same skillet, add the minced garlic and cook until fragrant, about 30 seconds.
Pour in the white wine and chicken broth and simmer until reduced by half, about 5 minutes.
Add the capers and lemon juice to the skillet and stir to combine.
Pour the lemon-caper sauce over the monkfish fillet and sprinkle with chopped parsley. Serve the monkfish with lemon-caper sauce hot and enjoy!