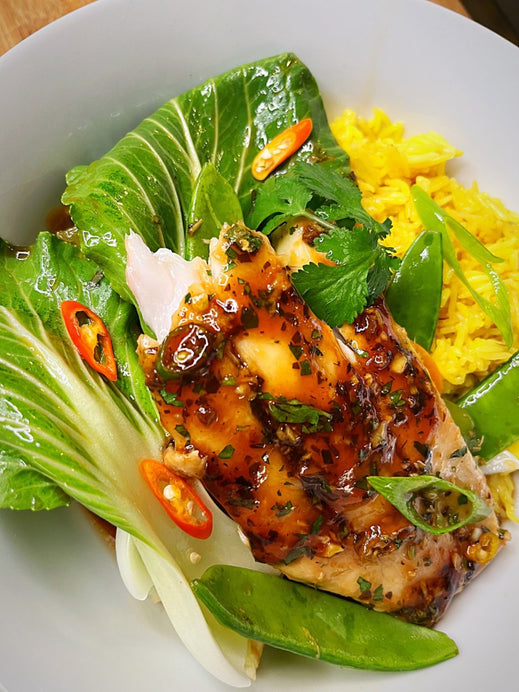 Forever Oceans Recipe: Asian Style Baked Kampachi with Lime, Ginger, Soy & Honey Marinade
Recipes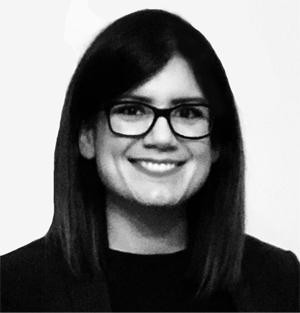 Lindsey Qualman
March 20, 2023
Our team at Four Star Seafood is proud to collaborate with Forever Oceans and repost this recipe for a delicious baked kampachi dish that is easy to make at home! Introducing Asian food into your weekly eating habits is a great way to get the whole family eating healthy. With its various nutrients, flavors, and textures, this dish is sure to be a hit. Try it out today, you won't regret it!
Asian style baked Forever Oceans Kampachi:
Serves 4
Ingredients:
Marinade:
1 cup soy sauce
½ cup juice from fresh squeezed limes
½ cup local honey
2 inch piece of fresh ginger, peeled and grated
4 cloves of fresh garlic, peeled and minced
2 tablespoons of chopped fresh cilantro
2 Thai chilies minced
2 green onions or fresh scallions, roughly chopped
Dish:
2 large or 4 small bok choy
2 cups snow peas or snap peas
1 yellow bell pepper, seeds removed, flesh sliced into round
1 whole side of Forever Oceans fresh sushi-grade Kampachi or 4x 6 oz portions - sustainably raised in Panama!
How to make:
Preheat oven to 400'F.
Take a medium size bowl and whisk together all the ingredients for the marinade.
Take a large ovenproof dish, layer the bok choy, snow peas and bell pepper rounds in the dish, place on the Kampachi then pour over the marinade. Cover with lid or foil, then place in the oven for 20 to 30 minutes or until cooked through. Remove from the oven and serve with rice.