Elevate Your Charcuterie Board with Four Star Seafood's Chef-Approved Hams
Meal Inspiration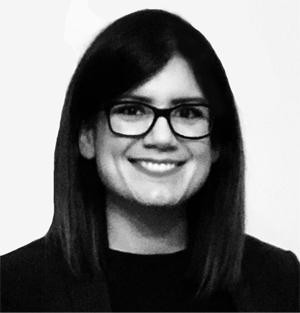 Lindsey Qualman
April 06, 2023
ABOUT OUR TOP QUALITY HAMS
At Four Star, we are not only fishmongers but also professional chefs ourselves. Meat is our specialty and we have an eye for the top hams on the market. This commitment to only sourcing the best of the best product is why we are so passionate about only offering top quality hams from small-scale producers. Our Berkwood Farms ham in particular is noteworthy for its exceptional flavor, texture, and aroma. These hams are made using traditional techniques and cured with a blend of spices to create a rich, savory taste that pairs perfectly with cheese, crackers, and other charcuterie board staples.
WHY HAM IS A GREAT CHOICE FOR YOUR CHARCUTERIE BOARD
Charcuterie boards have become a popular way to entertain guests or enjoy a cozy night in. These beautifully arranged boards of cured meats, cheeses, nuts, olives or preserved vegetables, and other snacks like crackers have been popping up all over social media. If you're looking to elevate your charcuterie board, consider incorporating our chef-selected lineup of incredible hams.
Adding ham to your charcuterie board will not only impress your guests, but will also provide a unique flavor profile that can't be found in your typical grocery store meats. Our Journeyman Ham has a distinct smoky flavor, while our Berkshire Hog Ham boasts a more robust taste. Both hams have a tender and juicy texture that will leave your taste buds wanting more.
In addition to being a delicious addition to your charcuterie board, these meticulously sourced hams are also a healthier alternative to processed meats. Our hams, like all of our meats, are carefully sourced from small-scale producers who prioritize animal welfare and sustainable farming practices. This means that you can enjoy our hams knowing that they are ethically sourced and free from harmful additives.
SHOP FOR THE PERFECT HAM TO COMPLIMENT YOUR CHARCUTERIE BOARD
If you're looking to take your charcuterie board to the next level, check out our Journeyman Hams and Berkshire Hogs Hams, or other ham options, all available to shop on our site here. Each type of ham we carry boasts a unique flavor and exceptional quality, your guests will be impressed, and your taste buds will thank you. So, what are you waiting for? Let's get shopping! Add our hams to your next charcuterie board, and enjoy the ultimate snacking experience.
GET RECIPE IDEAS FOR MORE INSPIRATION
Check out our recipe here for an amazing DIY charcuterie board and easily add our favorite Michelin star restaurant quality ingredients to your cart. We'll deliver everything to your door so you can focus on having fun cooking and eating. Cheers!