Cooking the Perfect Mahi Mahi at Home: Tips, Tricks, and Exotic Spices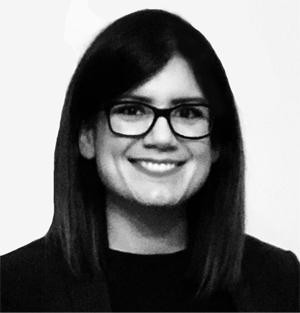 Lindsey Qualman
April 10, 2023
Cooking with Mahi Mahi can be a delightful experience, whether you're a seasoned chef or a beginner. Here are some tips and tricks for cooking with Mahi Mahi at home:
Choose fresh Mahi Mahi: Look for fresh Mahi Mahi fillets with firm flesh and a mild scent. Avoid fish that smells strong or has a mushy texture. At Four Star, we source our Mahi from Ecuador and offer it in two 6oz fillet portions per order (12 oz total). We source for Michelin star restaurants in the Bay Area and our Mahi is featured on the menus of top local chefs, so we only offer the best of the best pristine quality. And we deliver it right to your door! Check out our seafood offering here to see if our Mahi is available and biting at the moment. If it is, get your order in ASAP, and our fishmongers will slice your perfect fillets on the morning of your order. 

Seasoning: Mahi Mahi is a versatile fish that can be seasoned with a variety of spices and herbs. For a simple and tasty recipe, try seasoning your Mahi Mahi fillets with salt, black pepper, garlic powder, and paprika. We offer a range of exotic spices, including saffron, turmeric, and cumin, that pair really well with the meaty flake of mahi mahi on the palette. Our expert chefs also recommend pairing your Mahi fillets with our spicy harissa blend or our fragrant ras el hanout seasoning for a flavor-packed meal. Our selection of spice blends and rubs, such as our Thai spice blend or our Caribbean jerk seasoning, are also great choices that will add a unique flavor twist to your Mahi Mahi dishes. These flavors are also fun to play around with when cooking any type of seafood at home!

Cooking Methods: Mahi Mahi can be grilled, baked, or pan-seared. Grilling imparts a smoky flavor and crisp texture, while baking results in a moist and tender fillet. Pan-searing produces a golden-brown crust and a juicy center.

Cooking Temperature: Mahi Mahi is best cooked to an internal temperature of 145°F. Use a meat thermometer to ensure that the fish is cooked to the appropriate temperature.

Pairing: Mahi Mahi pairs well with a variety of side dishes, including rice, roasted locally-grown vegetables, and salads. For a tropical twist, try serving your Mahi Mahi with a side of mango salsa or pineapple chutney.

Experiment: Don't be afraid to experiment with different cooking techniques and seasonings. Mahi Mahi is a versatile fish that can be adapted to suit a wide range of tastes and preferences.

Keep it Simple: Mahi Mahi has a mild flavor that can easily be overwhelmed by heavy sauces and seasonings. Keep your preparation simple and let the natural flavor of the fish shine through.
Overall, cooking with Mahi Mahi is a fun and delicious way to enjoy seafood at home. By following these tips and tricks, you can create a mouthwatering meal that is sure to impress your family and friends.