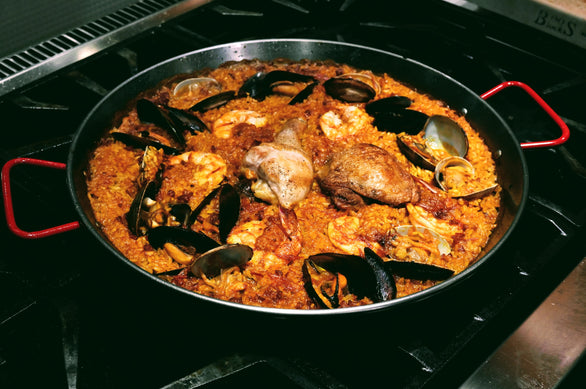 Cook Authentic Paella at Home for Valentine's Day
4 min read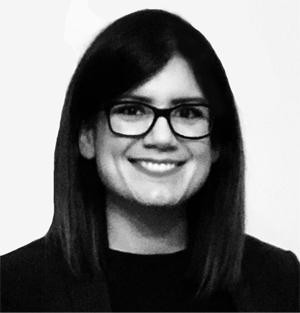 Lindsey Qualman
February 06, 2023
From the brilliant chefs that brought you Four Star's popular Cioppino Kit for Two, this Valentine's Day we are thrilled to announce our new Paella Kit for Two!
Why Paella for Valentine's DAY?
We love paella because it is a dish that is impressive when cooked at home, and it's easier to make on your own than you probably think. Make it all by yourself for a special surprise, or cook it together with your Valentine for a fun activity!
What makes Four Star's Paella Kit for Two special?
We designed this kit so anyone could make a delicious, authentic Paella at home. Oftentimes, we've found that people can find the recipes to make a dish online, but souring all of the ingredients needed is a pain. We get it. So, this kit contains all of the simple, incredible ingredients like saffron, shellfish, U10 head on shrimp, bomba rice, and more. All of these products are items that chefs know about instinctively.... but home chefs might not. The sourcing part can be hard, and we can eliminate that barrier for you! Our kit allows you to focus on the fun stuff, like cooking, eating, and making memories through food, without having to worry about where you're going to find the products.
You can also trust that our expert chefs and curators only work with the best of the best. We have the connections to the freshest product, like clams, mussels, spices, bomba rice, that you might not be able to find at a regular grocery store chain. These elevated ingredients are commonplace in a restaurant kitchen. Why shouldn't they be commonplace in your kitchen, too? There's no reason why not. Which is why we created this Paella Kit following the popularity of our at-home Cioppino Kit. We realized that there simply aren't enough quality, accessible home chef curated cooking kits on the market. And we are working to change this through our custom kits for home delivery.  
Can newbie home chefs make Paella at home?
YES! You can. Don't sell yourself short. Be open to trying new things at home, and don't stress about being perfect. 
Our professional chefs and home chefs always test all of our recipes. None of our recipes are created in a vacuum. We know our home chefs might not have all of the bell and whistles in their kitchens like the pros do. And that's OK! That shouldn't be a barrier to trying something new. And you don't always have to eat at a restaurant for an incredible meal. Everyone has the potential in them to be a cook. The main thing is finding the right product. Which is why we design each of our recipes to be both practical and unexpected. This is how we are able to offer the restaurant experience at home!
Also, practice makes perfect. Use this kit as an opportunity to learn each time and practice your technique. Valentine's Day is the perfect excuse for a cooking adventure at home. Which is why we decided to release our new kit in advance of this foodie holiday!
Ready to shop (and cook) like a chef this Valentine's Day?
Right now, our Paella Kits for Two are available to pre-order for home delivery in the San Francisco Bay Area. Shop our curated Valentine's Day assortment and new arrivals here, and pre-order your Paella Kit here.