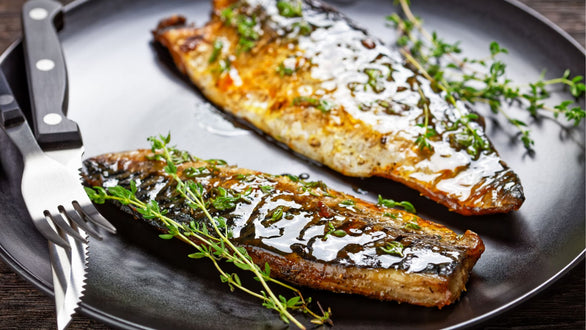 Orange Glazed Pan Fried Mackerel Fillets with Fresh Thyme and Spices
Recipes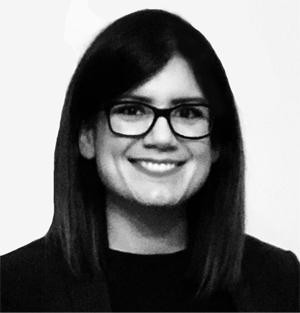 Lindsey Qualman
March 12, 2023
Looking for a delicious and healthy way to spice up your dinner routine? Look no further than this orange glazed pan fried mackerel fillets with spices and thyme recipe!
Mackerel is a flavorful and nutritious fish that's packed with omega-3 fatty acids and other essential nutrients. In this recipe, we take crispy pan-fried mackerel fillets and glaze them with a sweet and tangy orange sauce infused with warm spices and fresh thyme. The result is a mouthwatering dish that's perfect for any night of the week. Give it a try and see why mackerel is quickly becoming a go-to fish for home cooks everywhere!
Ingredients:
Instructions:
Pat dry the mackerel fillets and season with salt and pepper on both sides.

In a small bowl, mix together the paprika, cumin, garlic powder, onion powder, and cayenne pepper (if using). Sprinkle the spice mix over the fillets, pressing lightly to ensure it adheres.

Heat the olive oil in a large skillet over medium-high heat. Once hot, add the mackerel fillets skin side down. Cook for 4-5 minutes, or until the skin is crispy and golden brown. Flip the fillets and cook for an additional 1-2 minutes on the flesh side.

In a small saucepan, combine the orange juice and honey. Bring to a boil, then reduce heat to medium-low and simmer for 2-3 minutes, stirring occasionally, until the mixture has thickened slightly.

Remove the pan from the heat and stir in the thyme leaves.

Drizzle the orange glaze over the mackerel fillets and serve immediately.
This orange glazed pan fried mackerel fillets with spices and thyme recipe pairs well with a side of steamed vegetables or roasted potatoes. Enjoy!