Fresh Green Garlic and Sea Scallop Risotto
Meal Inspiration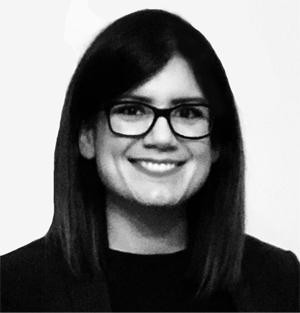 Lindsey Qualman
February 17, 2023
ABOUT THIS RECIPE
We love it when our home chefs inspire us with something tasty! Our amazing Four Star home chef Aya O. shared a recipe idea for Green Garlic and Sea Scallop Risotto. It looked so good, we couldn't resist trying it ourselves. Inspired by Aya's dish (pictured above), our Master Chefs and Product Curators compiled a list of ingredient pairing recommendations to make your own version of this seasonal risotto at home. Let our restaurant quality ingredients set the stage for you to put your own spin on this yummy dish.
INGREDIENT TIPS FOR RESTAURANT-QUALITY RISOTTO AT HOME
This decadent risotto features freshly caught East Coast Sea Scallops (or Cape Cod Bay depending on your preference and availability), first-of-the-season Green Garlic, and locally-sourced ingredients like Stepladder Creamery's Slow Cultured Butter and Alexandre Family Farm's Cream. 
Make sure you use our Acquerello 7 Year Risotto Rice for the ultimate risotto experience. There's a reason why chefs covet this precious risotto rice from Acquerello. This grain is not only superior in taste, but also equally as impressive and superior when it comes to nutrition. It gives brown rice a run for it's money!
The perfect cheese is also important in a risotto. We suggest using our Parmigiano Reggiano D.O.P. or Fulvi Pecorino for optimal flavor.

Don't forget a premium EVOO. Right now we are loving our locally-sourced 

Codorniz Extra Virgin Olive Oil. It adds a rich flavor that will make your risotto shine.
Lastly, if you're feeling adventurous, toss in some fun mushrooms like our Seasonal Morels or another varietal of your choice. We carry lots of cool mushroom varietals on the regular for our restaurant chefs, so we always have some fun fungi for our home chefs to enjoy on a regular basis.
SHOP LIKE A CHEF!
Shop and learn more about each of our recommended ingredient pairings to make your own tasty seasonal risotto. It's easier to cook risotto at home than you might think when you have access to the most pristine, chef-approved seafood and specialty ingredients. Click through the product images below and add items to your cart for local Bay Area home delivery. Enjoy! 
Fresh East Coast Sea Scallops
Fresh Cape Cod Bay Scallops (or another shellfish of your choice!)
Acquerello 7 Year Risotto Rice - 500g
Stepladder Creamery Slow Cultured Butter
Fresh Green Garlic
Alexandre Family Farm's Organic Heavy Whipping Cream
Parmigiano Reggiano D.O.P.
Codorniz Extra Virgin Olive Oil (Field Blend 1L)
Fresh Cultivated Morels (or your favorite seasonal mushroom of choice!)
Fulvi Pecorino