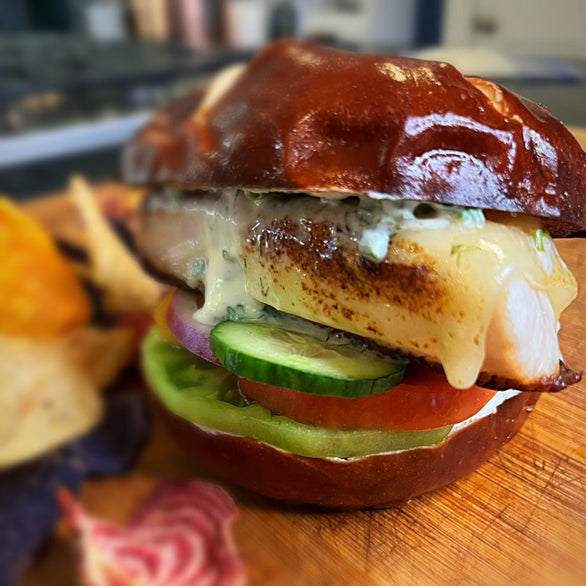 Forever Oceans Kampachi Fish Sandwich with Herb Cream
Recipes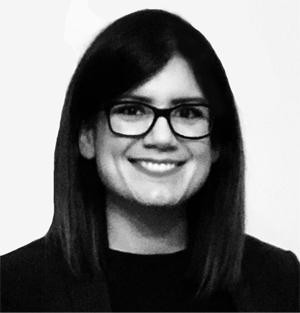 Lindsey Qualman
March 20, 2023
Have you tried Forever Oceans Kampachi yet? If not, now is the perfect time!
Our fishmonger team here at Four Star Seafood partners with Forever Oceans to bring you their fresh, sushi-grade Kampachi. We've reposted this delicious fish sandwich recipe from the culinary team at Forever Oceans. They posted this recipe on their blog for a yummy fish sandwich that takes just minutes to prepare. The whole family will love it.
Enjoy a freshly made herb cream sauce and toasted buttery brioche bun like never before. Go on and give it a try... you won't be disappointed!
Forever Oceans Fish Sandwich with Herb Cream:
Serves 4
Ingredients:
4x 6 oz Forever Oceans Kampachi Fillets - super pristine and sustainably raised in Panama, sushi-grade!
Sea Salt
Freshly ground black pepper
2 tablespoons olive oil
1 cup creme fraiche or sour cream
1 tablespoon freshly chopped chives
1 tablespoon freshly chopped dill
Juice of ½ lemon
4x brioche buns, toasted 
2 tomatoes, sliced
½ cucumber, sliced
¼ red onion, sliced
4x slices Swiss Cheese - or your favorite cheese!
Chef-approved ingredient recommendations:
Shop our ultra-seasonal farm fresh locally grown produce here to add the above veggies and aromatics / herbs to your cart.
Shop our Kampachi and more fresh seafood here!
How to make:
Take a large frying pan and place over a medium heat. Season the kampachi filets with salt and pepper. Add the oil to the pan, when hot, carefully add the kampachi filets, cook for 3 to 4 minutes, then carefully turn over and continue cooking for another 2 to 3 minutes or until cooked through, remove from pan.
While the fish is cooking, take a medium size bowl, add the creme fraiche, herbs and lemon juice, stir together and lightly season with salt and pepper.
Place the toasted brioche on your work surface or board, add a spoonful of herb cream, then slices of tomato, cucumber and onions, place on the fish, top with cheese, then add a spoon of herb cream to the lid of the bun, then place on top of the cheese and serve. 
Original Recipe: Mark Allison, Corporate Executive Chef, Forever Oceans; Photo Credit: Forever Oceans