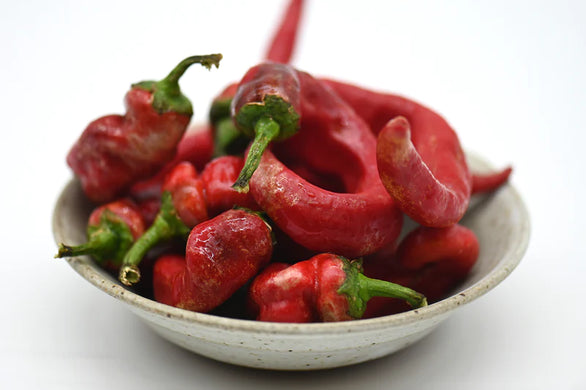 Delicious Jimmy Nardello Pepper Recipes for Bay Area Home Chefs
Meal Inspiration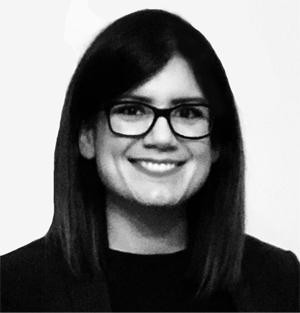 Lindsey Qualman
August 14, 2023
Locally-grown Jimmy Nardello peppers are a really fun ingredient to pair with seafood. Here are some ideas from our pro chefs if you're looking to up your game in the kitchen and take advantage of this peak season pepper:
Jimmy Nardello Pepper and Shrimp Stir-Fry: Stir-fry sliced Jimmy Nardello peppers with shrimp and a medley of vegetables like bell peppers, onions, and snap peas. Create a simple sauce with soy sauce, ginger, garlic, and a touch of honey. Serve over rice or noodles.

Stuffed Jimmy Nardello Peppers with Crab: Roast and peel the Jimmy Nardello peppers, then carefully stuff them with a mixture of crab meat, cream cheese, breadcrumbs, and fresh herbs. Bake until the stuffing is golden and serve as a flavorful appetizer.

Jimmy Nardello Pepper Salsa with Grilled Fish: Create a vibrant salsa by combining diced Jimmy Nardello peppers with tomatoes, red onion, cilantro, lime juice, and a touch of olive oil. Serve this zesty salsa over grilled fish, like salmon or halibut.

Pasta with Jimmy Nardello Pepper Pesto and Scallops: Make a unique pesto by blending roasted Jimmy Nardello peppers with basil, pine nuts, Parmesan cheese, and olive oil. Toss cooked pasta with the pesto and top with seared scallops for a delightful seafood pasta dish.

Jimmy Nardello Pepper and Cod En Papillote: Create parchment paper packets filled with thinly sliced Jimmy Nardello peppers, cod fillets, cherry tomatoes, and thinly sliced onions. Drizzle with white wine and olive oil, seal the packets, and bake until the fish is cooked through. The peppers will infuse a wonderful flavor into the dish.
Remember to adjust these ideas based on the ingredients you have on hand and your personal preferences. Shop our provisions line for other produce and pantry items to round out the above recipes. All the products on our website are items sourced by professional restaurants and Michelin star chefs, so you're cooking with the best of the best.
Enjoy your culinary adventures with Jimmy Nardello peppers!