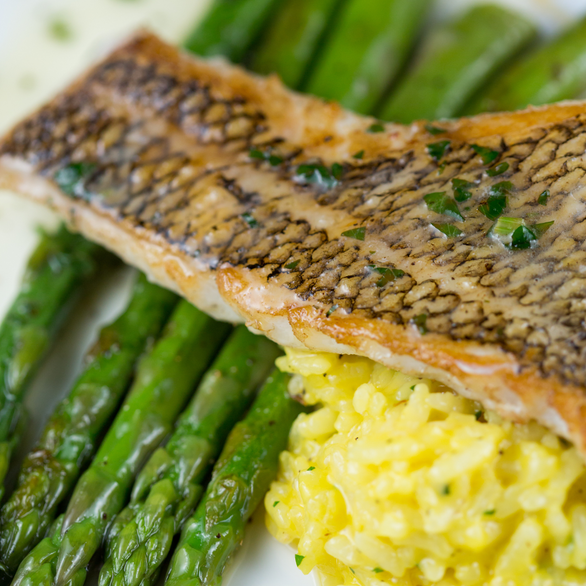 Pan Seared Black Sea Bass with Crispy Skin: Paired with Zuckerman's Local Asparagus and Risotto Rice
Recipes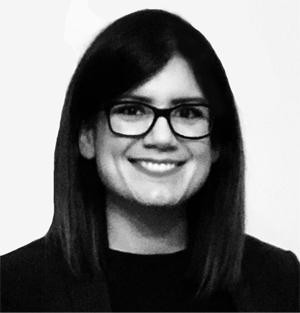 Lindsey Qualman
March 29, 2023
Our chefs love introducing our home chefs to the wonderful world of crispy fish skin! When pan seared just right, it tastes like the best chip of seafood in the whole wide world. This recipe for crispy pan seared Massachusetts Black Sea Bass with a side of risotto rice and seasonal Zuckerman's Asparagus is a winner for dinner any time. Plus, it's easy to cook!
Ingredients:
Instructions:
Preheat the oven to 375°F.

Rinse the asparagus and trim the woody ends. Cut the asparagus into 2-inch pieces and set aside.

In a large skillet, heat some olive oil over medium heat. Add the Arborio rice and sauté for 2-3 minutes, stirring constantly.

Pour in the white wine and stir until the wine is absorbed.

Add the fish stock to the skillet, 1/2 cup at a time, stirring constantly until each addition is absorbed before adding the next. Cook for about 20-25 minutes, or until the rice is tender.

Stir in the grated Parmesan cheese and season with salt and pepper to taste.

While the risotto is cooking, prepare the sea bass. Season both sides of the fillets with salt and pepper.

Dredge the fillets in flour, shaking off any excess.

In a separate large skillet, heat some olive oil over high heat. Place the fillets skin-side down in the skillet and cook for about 3-4 minutes, until the skin is crispy and blackened.

Flip the fillets over and cook for another 2-3 minutes, until the flesh is cooked through.

In a separate pan, sauté the asparagus over medium-high heat until tender, about 4-5 minutes.

To serve, spoon some risotto onto a plate, top with the sea bass fillets (skin side up), and the sautéed asparagus. Enjoy!