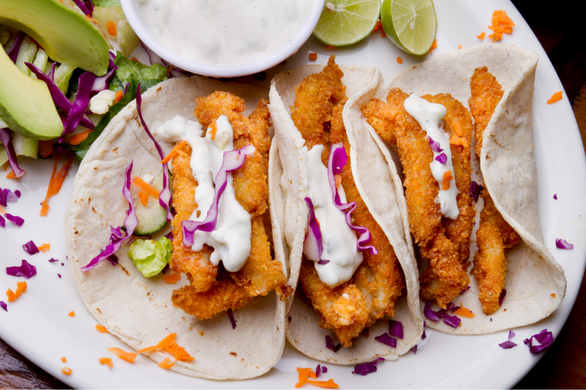 Beer Battered Local Rockfish Tacos with Sliced Brokaw Avocado Recipe
Meal Inspiration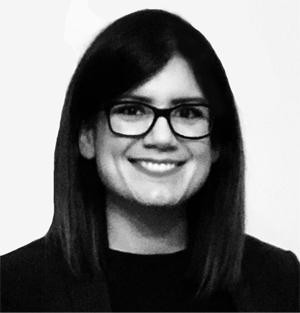 Lindsey Qualman
October 01, 2023
Adding slices of creamy Brokaw avocado to your beer battered local rockfish tacos is a fantastic idea to enhance the flavor and texture. Here's how you can incorporate avocado slices into the recipe:
Ingredients (including avocado):
For the Beer Batter:
1 cup all-purpose flour
1 teaspoon baking powder
1/2 teaspoon salt
1/4 teaspoon black pepper
1 cup cold beer (choose a light and crisp beer for best results)
1 pound local rockfish fillets, cut into 1-inch wide strips
Vegetable oil for frying (such as canola or peanut oil)
For the Slaw:
2 cups shredded green cabbage
1/2 cup shredded purple cabbage
1/4 cup thinly sliced red onion
1/4 cup chopped fresh cilantro
2 tablespoons mayonnaise
1 tablespoon sour cream
1 tablespoon lime juice
1/2 teaspoon sugar
Salt and pepper to taste
Additional Ingredients:
2 Brokaw avocados, sliced
For Serving:
8 small flour tortillas
Sliced jalapeños (optional, for extra heat)
Lime wedges
Fresh cilantro leaves for garnish
Instructions:
Follow the steps for preparing the slaw as outlined in the previous recipe.

Prepare the Beer Batter, heat the oil, coat and fry the rockfish as mentioned in the previous recipe.

Warm the Tortillas as previously instructed.

Assemble the Tacos:

Place a few pieces of fried rockfish on each warmed tortilla.
Top the rockfish with a generous slice of Brokaw avocado.
Add a portion of the prepared slaw on top of the avocado.
If desired, add sliced jalapeños for extra heat.
Garnish with fresh cilantro leaves and serve with lime wedges on the side.
The addition of Brokaw avocado slices will add a creamy, buttery element to your tacos, complementing the crispy fish and crunchy slaw perfectly. Enjoy your upgraded beer battered local rockfish tacos!