Pan-Seared Wild Pacific Rockfish with Brown Butter-Caper Sauce
Recipes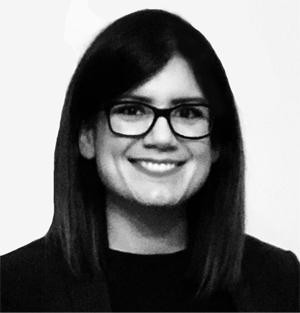 Lindsey Qualman
March 10, 2023
Looking for a delicious and healthy seafood dish that's easy to make at home? Look no further than our pan-seared Wild-Caught Pacific Rockfish with brown butter-caper sauce! This recipe features our swimmingly fresh, sustainably sourced Pacific Rockfish fillets, cooked to perfection and topped with a savory brown butter-caper sauce that's sure to please your taste buds. To switch it up, you can swap out the Rockfish for locally-caught Petrale Sole, or Monterey Sand Dabs or Rex Sole (scroll our finfish offering here to check) when they're biting! This sauce is really versatile and lends itself well to a white, mild flaky fish. 
But what about the perfect side dishes to complement this amazing entree? We recommend pairing our Pacific Rockfish with a selection of our farmer's market fresh veggies, such as roasted asparagus, sautéed spinach, or grilled zucchini, all available through Four Star Seafood when in season. Shop our current produce lineup here! And for a truly satisfying meal, why not try our organic Mahjoub couscous? Whether you're a seafood lover or just looking for a healthy and delicious meal option, our pan-seared rockfish with brown butter-caper sauce and a side of fresh veggies with fluffy couscous is the perfect choice. Order your ingredients today from Four Star Seafood and get ready to enjoy a gourmet meal at home!
Ingredients:
Instructions:
Pat the rockfish fillets dry with paper towels and season both sides with salt and black pepper.

Heat the olive oil in a large nonstick skillet over medium-high heat.

Once the oil is hot, add the rockfish fillets to the skillet, skin side down.

Cook the fillets for about 4-5 minutes on the first side until the skin is crispy and golden brown.

Flip the fillets over using a spatula and cook for an additional 2-3 minutes until the fish is cooked through.

Remove the fillets from the skillet and place them on a plate, skin side up.

Reduce the heat to medium and add the butter to the same skillet. Let the butter melt and cook for about 1-2 minutes until it turns golden brown.

Add the capers to the skillet and cook for an additional 1-2 minutes until they are crispy.

Remove the skillet from the heat and add the lemon juice and chopped parsley to the butter-caper sauce. Stir well to combine.

Pour the butter-caper sauce over the rockfish fillets and serve immediately. Garnish with extra chopped parsley. Enjoy!